Budapest Tour: 10-11 different types of transport
Who has not played in his youth with model trains, was a ticket inspector, and was very excited when, before the OV-chip card was introduced (in The Netherlands), you traveled by train and this inspector came along to control the tickets. And, your parents allowed you to give the tickets to this man.... Wow, that was an important person and since then you dreamed also to become a ticket inspector....
The nostalgia of old locomotives, sometimes steam locs: many persons get faster heart palpitations when they see them in action. With this in mind, this tour was developed, when Julius was brainstorming with a friend in one of his favorite pubs in Budapest. And, it has become a very special tour that undoubtedly will be copied soon by others! (Photo: Children train that regularly operates with a diesel locomotive but several times a day also a steam locomotive be used)
10-11 different types of transport in Budapest: the basis of this tour. Budapest is rich of many types of (public) transport: Tram, bus, metro, train, you can enumerate a list of possible forms of transport in a metropolis. But ..., a narrow gauge children's train, a cogwheel tram, a chairlift? You won't find them all together elsewhere in a city . This tour introduces you to most forms of (public) transport in the city, including the two feet. Optional a boat trip is possible (depending of the season).
If during this tour you choose to visit the Railway Museum, you also will see this rather hidden spot with remnants of the railway history in Budapest
The tour that Julius has developed, brings you from the Pest side of the Danube towards Római Fürdö, Óbuda and Buda where we contiguous will make use of the most diverse forms of transportation and finally, by bus or boat, return to Pest. During this tour you'll get a beautiful impression of the hills of Buda, the nature and many other things. And you get on a hill, with an height of 527 meters, an excellent view on Budapest.
The tour can be expanded with several trips to museums or other attractions, depending on the time you want to spend. When it is good weather, the tour can be extended with a walk on the beautiful Margaret Island, where then the boat can be taken to cross the Danube. It is also possible to extend the tour with an visit to the excellent outdoor railway museum (and more).
Mosaic panel above the desk in the lobby of the Széchenyi-hegy children train railway station
The tour, sec, lasts for about 4 hours. It depends of the transport, because there are so many different ways of transportation, each with its own schedule. Luckily the public transport in Budapest is very good and numerous lines do have a schedule of multiple buses (and so on) per hour.
This tour is not possible on Monday due to a maintenance of one of the ways of transport and museums are also closed on Mondays. And in the winter and early spring, the excursion can not be held, because the chairlift than is inoperative.
Do you have fear of heights ... The tour can be followed in two directions: with the chairlift down or up. It's just what works for you. Also worth noting is that you has to walk approx. 1 kilometer between 2 types of transport and, depending on the chosen route, uphill or downhill.
1-2 participants: €40
3-4 participants: €50
5-6 participants: €60
Note!
.... In Julius' opinion it's important that in principle everyone should be able to follow a private tour. The transfer of knowledge is more important to him than become rich (I don't need a Ferrari, a Trabant is already enough and beside I don't have a drivers license...). Therefore, students studying anywhere in the world, and with a valid student card, get a discount of 50% on the prices listed above. In addition, children under the age of 16 accompanied by a parent or parents don't have to pay for a private tour. Beside: the prices Budapest Tour asks are already among the lowest private guides ask at internet.
Note!
take also notice of the conditions / rules on the page "
The small print
".
Unfortunately, this tour is not suitable for disabled persons, particularly wheelchair users and people with mobility problems, because the public transport is in most cases not suitable. For people with a stoma, the tour is no problem, there are plenty of toilets available during the tour. Also recommended is a reasonable condition. Other physical disabilities: ask your guide Julius.
Car of the children's train where you during this tour possible will sitting in
If you want to make a booking for this private tour.......then use the
contactform
on this website. Fill in the date and at what time you want this private tour. Within 24 hours Julius will sent you an e-mail if your request is possible. If you already stay in Budapest: use the phone number (+36) 30-7321269 for a booking or a reservation.
(Last modification: December 11, 2013)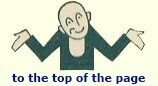 View on Budapest during hot weather from the tower on the János-hegy, which you can visit during this tour (photo made in May 2010)
Architectural tours
Jewish Budapest tours
Other tours
Nature walks
Tours for bigger groups
A page on which bigger groups visiting Budapest can see what Budapest Tour can do for them. It's also possible to arrange things for such groups without the obligation to book a tour.
Other pages
Also worth to visit:
Szia Budapest
Budapest Architect
Budapest Graffiti
Facebook
The Facebook page of "Szia
Budapest" contains, except the Blog,
also links to other articles, extra
photographs and much more
Julius' bookshop

Questions? e-mail Julius!

Guest book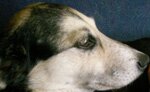 Budapest/Hungary wheater

Extended weather forecast? Click!
The weather for Hungary
Exchange rates/conversion

Social Networks
Search in Budapest Tour