Budapest Tour: Kozma utca Jewish cemetery
The Neolog Rákoskeresztúr Kozma utca Jewish cemetery on the outskirts of Budapest is a visit well worth. This Jewish cemetery is located next to the also large general and special Catholic cemetery. Since 1891 over 300,000 persons of Jewish origin are buried here. The cemetery is still in use.
Beside of the magnificent crypts designed in the early 20th century, there are to find many other special monuments, including the monument to commemorate the victims of the Holocaust.
At this cemetery, many famous Hungarians of Jewish origin are buried, for example the architect Béla Lajta (1873-1920) and Hungary's first winner of an Olympic Golden medal Alfréd Hájos (1875-1955)
It is not the only Jewish cemetery in Budapest. There are 18 other cemeteries, both Neolog as Orthodox, but not all are equally accessible or of architecturally interest. (Photo: Schmidl Csaladja designed by the famous architect Béla Lajta (with influences by Ödön Lechner))
During this tour you will see beautiful, albeit (more) lapse, crypts and other monuments, mostly dated between 1900 and 1920. A highlight is the crypt from 1903 designed by renowned architect Béla Lajta: The Schmidl tomb (the other famous architect Ödön Lechner is named as co-architect, but increasingly it is assumed that Béla Lajta fully was responsible for the beautiful creation)
Although the focus during this tour is on the tombs along the walls, you'll also see how great the influence is of the Catholic cemetery located next to the Jewish cemetery. Gravestones with a miniature model of a car on it: you won't encounter such things soon elsewhere on a Jewish cemetery. And also images of human figures you won't expect on a Jewish cemetery. Of course we also visit the impressive Holocaust memorial to commemorate the many Jewish inhabitants of Budapest whom were murdered.
Also, you will be amazed by the concentration of stone carvers / gravestone makers in in the neighborhood of of both cemeteries. (Photo: on the edge of the cemetery on the left tombs (photo December 2009))
The duration of this tour is approximately 3.5 hours including public transport from the heart of Pest. The tour is in a somewhat shorter version, also part of the extended guided tours about Ödön Lechner and Zsolnay. The tour is less suitable for more than 4 persons (including the guide) in once. This because funerals still took place and to keep the rest. During the summer months you are able to see less due to the overgrowth.
One of the monuments on this cemetery you won't expect on a Jewish cemetery
1-2 participants: €40
3-4 participants: €50
5-6 participants: €60
Note!
.... In Julius' opinion it's important that in principle everyone should be able to follow a private tour. The transfer of knowledge is more important to him than become rich (I don't need a Ferrari, a Trabant is already enough and beside I don't have a drivers license...). Therefore, students studying anywhere in the world, and with a valid student card, get a discount of 50% on the prices listed above. In addition, children under the age of 16 accompanied by a parent or parents don't have to pay for a private tour. Beside: the prices Budapest Tour asks are already among the lowest private guides ask at internet.
Note!
take also notice of the conditions / rules on the page
"The small print"
.
Unfortunately, this tour is not really suitable for disabled persons, particularly wheelchair users and people with mobility, because the transport be used during the tour is inappropriate. In agreement, a minivan can be hired. Furthermore: not everything on the cemetery is good to see when sitting in a wheelchair, especially the inside of the crypts. For people with a stoma, the tour is no problem. There are enough toilets during the tour. A reasonable condition is recommended. Other physical disabilities: Ask your guide Julius.
Part of a mosaic in one of the tombes on the Kozma utca Jewish cemetery
If you want to make a booking for this private tour.......then use the
contactform
on this website. Fill in the date and at what time you want this private tour. Within 24 hours Julius will sent you an e-mail if your request is possible. If you already stays in Budapest: use the phone number (+36) 30-7321269 for making of a reservation. Due to the Sabbath this tour will not be held on Friday afternoon and Saturday.
More information and photos of this cemetery can be found using the page about Jewish cemeteries on the website Szia Budapest
On request it's also possible to book a private tour to one of the other Jewish cemeteries such as the Farkasrét Jewish cemetery or one or more smaller ones. Not all cemeteries are accessible but nevertheless you can get an impression of it.
(Last modification: December 11, 2013)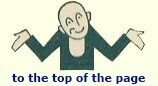 Overgrown graves during a visit in December 2009
Architectural tours
Jewish Budapest tours
Other tours
Nature walks
Tours for bigger groups
A page on which bigger groups visiting Budapest can see what Budapest Tour can do for them. It's also possible to arrange things for such groups without the obligation to book a tour.
Other pages
Also worth to visit:
Szia Budapest
Budapest Architect
Budapest Graffiti
Facebook
The Facebook page of "Szia
Budapest" contains, except the Blog,
also links to other articles, extra
photographs and much more
Julius' bookshop

Questions? e-mail Julius!

Guest book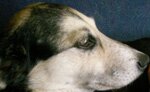 Budapest/Hungary wheater

Extended weather forecast? Click!
The weather for Hungary
Exchange rates/conversion

Social Networks
Search in Budapest Tour