Budapest Tour: Graffiti Art
Graffiti - as old as the road to Rome and to find throughout the world. An art form that produced famous artists like Keith Haring. In Budapest many, many, Graffiti can be found from simple tags on walls, doors, etc. what is pollution or vandalism, till beautiful examples of graffiti art, which deserve a visit.
While most Graffiti exists only for a short time, such as the wonderful image on the right, which is repainted at a certain time, Graffiti from 1995 and older, still can be found in Budapest. But most of the Graffiti to find at the present time in Budapest, dates from the period 2007-2013.
Since mid 2010 Julius follows the developments of this art form, knows at least 70, often hidden places, and is able to show you places with Graffiti Art which you will not seen if you visits Budapest as a tourist (and even when you live in Budapest).
Wat you get to see
In this private tour Julius takes you to a number of places which boast exceptional artistic images of Graffiti Artists. Because this kind of art often short-lived can be viewed, it is always exciting to see what changes have been effected on the locations .
The most special places, if possible, be monitored weekly for changes, but Julius never can guarantee that if you have seen a picture of Graffiti Art on this website, it still exists at the time of your visit.
It is literally and figuratively an adventurously tour, which, at present time, also includes an dilapidated factory complex, with a hall where you can see beautiful Graffiti Art. Also a visit to one of the few official places in Budapest with Graffiti Art: "The Wall of Fame" will be possible. And if there's time, you see graffiti along a railroad track. The Graffiti locations you will visit during the tour, depends of developments of this Art in Budapest and the time you want to spend. Julius knows, as already written, more than 70 interesting locations, so let you surprise! (Photo: TinTin in Budapest on his way to the moon)
The duration of this tour, to visit a number of good places is about 3-4 hours including public transport from the heart of Pest. The tour can be adjusted to the time you want to spend.
Graffiti Art in an dilapidated factory in Budapest, a very special location!
1-2 participants: €40
3-4 participants: €50
5-6 participants: €60
Note!
.... In Julius' opinion it's important that in principle everyone should be able to follow a private tour. The transfer of knowledge is more important to him than become rich (I don't need a Ferrari, a Trabant is already enough and beside I don't have a drivers license...). Therefore, students studying anywhere in the world, and with a valid student card, get a discount of 50% on the prices listed above. In addition, children under the age of 16 accompanied by a parent or parents don't have to pay for a private tour. Beside: the prices Budapest Tour asks are already among the lowest private guides ask at internet.
Note!
take also notice of the conditions / rules on the page "
The small print
".
Unfortunately, this tour is not really suitable for disabled persons, particularly wheelchair users and people with mobility problems, because the transport that be used during this tour is inappropriate. In agreement, a minivan can be hired, but even than it's difficult to see most of the locations, but this is only possible for a very limited number of locations. For people with a stoma, the tour is no problem, there are plenty of toilets available during the tour. Also recommended is a reasonable condition. Other physical disabilities: ask your guide Julius.
Graffiti Art in Budapest which is on a rather hidden spot
If you want to make a booking for this private tour.......then use the
contactform
on this website. Fill in the date and at what time you want this private tour. Within 24 hours Julius will sent you an e-mail if your request is possible. If you already stays in Budapest: use the phone number (+36) 30-7321269 for a booking or a reservation.
Please note, the photographs are only intended as illustrative and been made at various locations in Budapest between 2010 and 2013. The chance that you also are able to view these images is actually minimal!
(Last modification: December 11, 2013)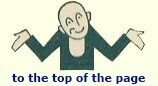 Graffiti art from 1995 found in the IV. district, which is hidden behind bushes for a large part of the year
Architectural tours
Jewish Budapest tours
Other tours
Nature walks
Tours for bigger groups
A page on which bigger groups visiting Budapest can see what Budapest Tour can do for them. It's also possible to arrange things for such groups without the obligation to book a tour.
Other pages
Also worth to visit:
Szia Budapest
Budapest Architect
Budapest Graffiti
Facebook
The Facebook page of "Szia
Budapest" contains, except the Blog,
also links to other articles, extra
photographs and much more
Julius' bookshop

Questions? e-mail Julius!

Guest book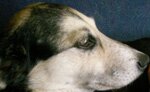 Budapest/Hungary wheater

Extended weather forecast? Click!
The weather for Hungary
Exchange rates/conversion

Social Networks
Search in Budapest Tour