Budapest Tour: Early Art Nouveau 1897-1904
Art Nouveau in Budapest: very rich and represented in many styles. Obviously the "Lechner" style, but also the German Jugendstil, Viennese influences, Western European styles and a more Hungarian style, which you won't find in the rest of the world (except the former Hungarian area), are represented.
Art Nouveau came into fashion in Budapest by the exhibitions which were held in and around 1896 and organized in connection with the Millennium celebrations. A time during which the Jewish population in Budapest got growing influence and earned much money. In combination with a huge growth of the population, resulted this in an unprecedented number of buildings that are constructed during the Art Nouveau period. Already in 1895/1896 there were properties built designed with a single Art Nouveau detail.
The architect Ödön Lechner was very important for the development and promotion of Art Nouveau in Budapest, but the important role of the architect Frigyes Spiegel is in too many publications not or barely mentioned. Yet this architect realized, in collaboration with Fülöp Weinréb, between 1896 and 1900 at least 35 buildings from which a huge part has Art Nouveau influences.
During the Art Nouveau period, the more pure western European / Viennese Art Nouveau style changed to an own Hungarian style, which around 1910 also got pre Art Deco / Wiener Werkstätte ornaments and which from about 1913 slowly die off. From that time a period emerged during which the use of neo-styles at the design of buildings became fashionable again.(Photo: detail of the restored facade of an Art Nouveau building from 1897)
This tour shows you some important Art Nouveau buildings in Budapest from the period of 1897 to 1904. A period in which generally the Western European and Viennese form of Art Nouveau was used. You'll see both buildings with only a few decorations as buildings with entirely decorated Art Nouveau facades. Also you will see a building from 1899 where neo-classical and Art Nouveau ornaments are used in one facade.
One of the mosaics designed by Karoly Kernstok on an Art Nouveau building from 1902
During this tour you will see designs of e.g. the architects Frigyes Spiegel, Emil Vidor, A. Kálmán Körössy and the duo Bálint and Jámbor. We make frequently use of the excellent public transport in the city because the buildings that you'll see during this tour are not all within walking distance of each other. Normally you see the buildings only from the outside, when we have luck it is possible to look inside a building.
This tour lasts approx. 3-4 hours. The exact time is not to plan because we frequently make use of the public transport. During the tour it's possible to pause and something to drink or eat.
Door of an Art Nouveau building from 1904 which you can see with your own eyes during this private tour
1-2 participants: €40
3-4 participants: €50
5-6 participants: €60
Note!
.... In Julius' opinion it's important that in principle everyone should be able to follow a private tour. The transfer of knowledge is more important to him than become rich (I don't need a Ferrari, a Trabant is already enough and beside I don't have a drivers license...). Therefore, students studying anywhere in the world, and with a valid student card, get a discount of 50% on the prices listed above. In addition, children under the age of 16 accompanied by a parent or parents don't have to pay for a private tour. Beside: the prices Budapest Tour asks are already among the lowest private guides ask at internet.
Note!
take also notice of the conditions / rules on the page "
The small print
".
Unfortunately, this tour are not suitable for disabled people, particularly wheelchair users and people with mobility problems, because the transport that be used during this tour is inappropriate for them. In agreement, a minivan can be hired. For people with a stoma, the tour is no problem, plenty of toilets are on the road. Furthermore, a reasonable condition is recommended because you need to walk several kilometers. Other physical disabilities: ask your guide Julius.
Art nouveau ornamentation on a building of 1898/1899 that mainly is decorated with neo-styles ornamentations
If you want to make a booking for this private tour.......then use the
contactform
on this website. Fill in the date and at what time you want this private tour. Within 24 hours Julius will sent you an e-mail if your request is possible. If you already stays in Budapest: use the phone number (+36) 30-7321269 for making of a reservation. .
(Last modification: December 11, 2013)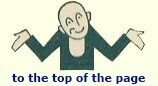 Art Nouveau ornamentation on a building of 1898 which is designed by Frigyes Spiegel and Fülöp Weinréb
Architectural tours
Jewish Budapest tours
Other tours
Nature walks
Tours for bigger groups
A page on which bigger groups visiting Budapest can see what Budapest Tour can do for them. It's also possible to arrange things for such groups without the obligation to book a tour.
Other pages
Also worth to visit:
Szia Budapest
Budapest Architect
Budapest Graffiti
Facebook
The Facebook page of "Szia
Budapest" contains, except the Blog,
also links to other articles, extra
photographs and much more
Julius' bookshop

Questions? e-mail Julius!

Guest book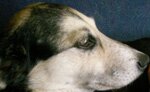 Budapest/Hungary wheater

Extended weather forecast? Click!
The weather for Hungary
Exchange rates/conversion

Social Networks
Search in Budapest Tour