Budapest Tour: Ödön Lechner - Designed buildings 1893-1914
Ödön Lechner (1845-1914) was the most important architect of Budapest around 1900. Founder of the Hungarian version of Art Nouveau. Innovative and creative (Lechner therefore is called "The Hungarian Gaudi"), but also the work of Belgian architect Victor Horta has agreements.
Lechner inspired many architects, including his pupil Béla Lajta. They are tributary to this extraordinary architect who has put his mark on the architecture in Budapest around 1900. But, most buildings, which officially are designed by Ödön Lechner, were designed in collaboration with other architects.
Before he developed the Hungarian version of the Art Nouveau, Ödön Lechner has worked in Paris and London, where he discovered the local "Modern Style" which he found interesting. Lechner then sought to translate this style into a style based on Hungarian folk motifs. A style that, as for instance, also is reflected in the designs of Hungarian Art Nouveau furniture. Oriental motifs were also used (at the time they thought they were the origin of the Hungarian Folkmotives, and the unfortunately already too long closed Vigádo Concert hall is a great example of this use). Ödön Lechner is also regarded as the founder of the Hungarian form language. Outside Budapest there are also some interesting buildings designed by Ödön Lechnner, but they shall, of course, not be viewed during this private tour.
Ödön Lechner was also one of the first architects, who used Zsolnay tiles, ceramics, and so on in the design of his buildings. A trend from around 1880 which can be recognized in many other buildings in Budapest and copied by other architects. In spite of the fact that Ödön Lechner developed a style which can be found in the whole city and used by numerous architects, there were several other architects which used by example the German or Vienna style of Art Nouveau. But also influences from Finnish architecture was used. (Photo above: floor tile in the foyer of the last building Ödön Lechner has designed, in collaboration with József Vágó)
View on the by Ödön Lechner in Budapest designed Postal bank
Julius developed a private tour in which you can see a number of striking buildings (houses, church and other buildings) designed by Ödön Lechner, especially between 1893 and 1915 and built on the Pest side of the Danube (and one in Buda). Older designs by Ödön Lechner are excluded.
In addition, it shows you the city because with public transport and walking, you will see many other beautiful objects. The diversity of the buildings makes that you never shall get bored! Almost all buildings only can be viewed from the outside. Maybe a very few buildings can be viewed on the inside. You will see that there are many similarities between the various designed houses, particularly in the early period, After this tour you 'll quickly recognize the "Lechner influences" on other buildings in the city.
One of the schools designed by Ödön Lechner at the end of his life together with József Vágó
The duration of this tour is approximately 4 hours including public transport from the center of Pest. The tour can be adjusted to the time you want to spend.
Optional it is possible to visit to the Kozma utca Jewish cemetery. On this cemetery a magnificent crypt is to find from which long was assumed that the design was made by Ödön Lechner, this in collaboration with his student Béla Lajta, but now is recognized as a Lajta design with influences by Ödön Lechner. This extra tour is optional, because the whole Lechner tour already takes 3.5 to 4 hours. This addition will extend the tour with 1,45 to 2 hours. This addition is not included in the price!
1-2 participants: €40
3-4 participants: €50
5-6 participants: €60
Note!
.... In Julius' opinion it's important that in principle everyone should be able to follow a private tour. The transfer of knowledge is more important to him than become rich (I don't need a Ferrari, a Trabant is already enough and beside I don't have a drivers license...). Therefore, students studying anywhere in the world, and with a valid student card, get a discount of 50% on the prices listed above. In addition, children under the age of 16 accompanied by a parent or parents don't have to pay for a private tour. Beside: the prices Budapest Tour asks are already among the lowest private guides ask at internet.
Note!
take also notice of the conditions / rules on the page "
The small print
".
A few of the ornamentations used by Ödön Lechner for the design of his buildings
Unfortunately, this tour is not really suitable for the disabled, particularly wheelchair users and people with mobility problems, because the public transport that Julius is using is inappropriate. In agreement, a minivan can be hired, but it will not guarantee that you are able to see all. For people with a stoma, the tour is no problem, there are plenty of toilets available during the tour. Also recommended is a reasonable condition. Other physical disabilities: ask your guide Julius.
If you want to make a booking for this private tour.......then use the
contactform
on this website. Fill in the date and at what time you want this private tour. Within 24 hours Julius will sent you an e-mail if your request is possible. If you already stays in Budapest: use the phone number (+36) 30-7321269 for a booking or a reservation.
(Last modification: December 11, 2013)

The Sipeki Balázs Béla Villája on the XIV. Hermina út 47 designed in 1905 by Ödön Lechner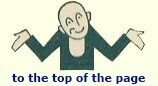 Architectural tours
Jewish Budapest tours
Other tours
Nature walks
Tours for bigger groups
A page on which bigger groups visiting Budapest can see what Budapest Tour can do for them. It's also possible to arrange things for such groups without the obligation to book a tour.
Other pages
Also worth to visit:
Szia Budapest
Budapest Architect
Budapest Graffiti
Facebook
The Facebook page of "Szia
Budapest" contains, except the Blog,
also links to other articles, extra
photographs and much more
Julius' bookshop

Questions? e-mail Julius!

Guest book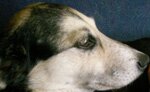 Budapest/Hungary wheater

Extended weather forecast? Click!
The weather for Hungary
Exchange rates/conversion

Social Networks
Search in Budapest Tour